Schedule Your Voyage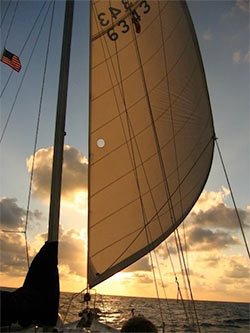 If you are interested in booking with Lost Island Voyages, please Contact the Office for specific information on scheduling, pricing and payments.
Payment schedule for individuals:
50% should be paid upon booking and the remaining 50% should be paid 90 days prior to departure. Checks are our preferred method of payment.
Cancellation policy:
Lost Island Voyages will give a full refund up to 90 days prior to departure. If it is less than 90 days, we will refund if we are able to fill the spot.
We suggest you purchase dive insurance in case you need to cancel a trip. Please visit our Links page to find out more.
Upcoming Schedule
* denotes remaining available spots
2017 Schedule
Sept. 2 - 11 (couple spots left)
Sept. 30 - Oct. 6
Oct. 7 - 13 - Closed
Oct. 14 - 23 - Closed
Oct. 24 - 30 - sailing/island hopping
Oct. 28 - Nov. 3 - Closed
Nov. 4 - 10
Nov. 11 - 17
Nov. 18 - 24
Nov. 25 - Dec. 1
Dec. 2 - 8
Dec. 9 - 15
Dec. 16 - 22
Dec. 23 - 29 Closed
Dec. 29 - Jan. 4
2018 Schedule
Dec. 30 - Jan. 5, 2018 * July 7 - 13 - closed
Jan. 6 - 12 * July 14 - 20 - closed
Jan. 13 - 19 * July 21 - 27 - closed
Jan. 20 - 26 *July 28 - Aug. 3 - closed
Jan. 27 - Feb. 2 * Aug. 4 - 10 - closed
Feb. 3 - 9 * Aug. 11 - 17
Feb. 10 - 16 * Aug. 18 - 24
Feb. 17 - 23 * Aug. 25 - 31
Feb. 24 - Mar. 2 * Sept. 1 - 7
Mar. 3 - 9 * Sept. 8 - 14
Mar. 10 - 16 Closed * Sept. 15 - 21
Mar. 17 - 23 * Sept. 22 - 28
Mar. 24 - 30 * Sept. 29 - Oct. 5
Mar. 31 - Apr. 6 * Oct. 6 - 12
April 7 - 13 * Oct. 13 - 19
April 14 - 20 * Oct. 20 - 26
April - 21 - 27 * Oct. 27 -Nov. 2
April 28 - May 4 * Nov. 3 - 9
May 5 - 11 * Nov. 10 - 16
May 12 - 18 * Nov. 17 - 23
May 19 - 25 * Nov. 24 - 30
May 26 - June 1 * Dec. 1 - 7
June 2 - 8 * Dec. 8 - 14
June 9 - 15 * Dec. 15 - 21
June 16 - 22 - Closed * Dec. 22 - 28 - Closed
June 23 - 29 - Closed * Dec. 29 - Jan. 4.
June 30 - July 6 - Closed